24/7 Emergency Drain Unblocking Services
DRAIN UNBLOCKING SERVICES
Unbeatable Drain Cleaning has been clearing blocked drains for over 20+ years. We've dealt with all kinds of drain blockages throughout Dublin and its surrounding areas. No job is too big or small for Team Unbeatable. We have a rapid response time so as soon as you experience a blocked drain and call us, we'll be out to you as soon as possible to fix your blocked drain issue.
We provide commercial drain unblocking services to companies who are experiencing drainage issues on their premises and we also carry out domestic drain unblocking services to people experiencing blocked drain issues in their homes. 
Dublin's trusted blocked drain experts are available 24/7 and our emergency callout team is well-known for its rapid response times.
We'll be there to beat the block!
DRAIN UNBLOCKING SERVICES
Below are some of the most common drain unblocking services we provide to our customers.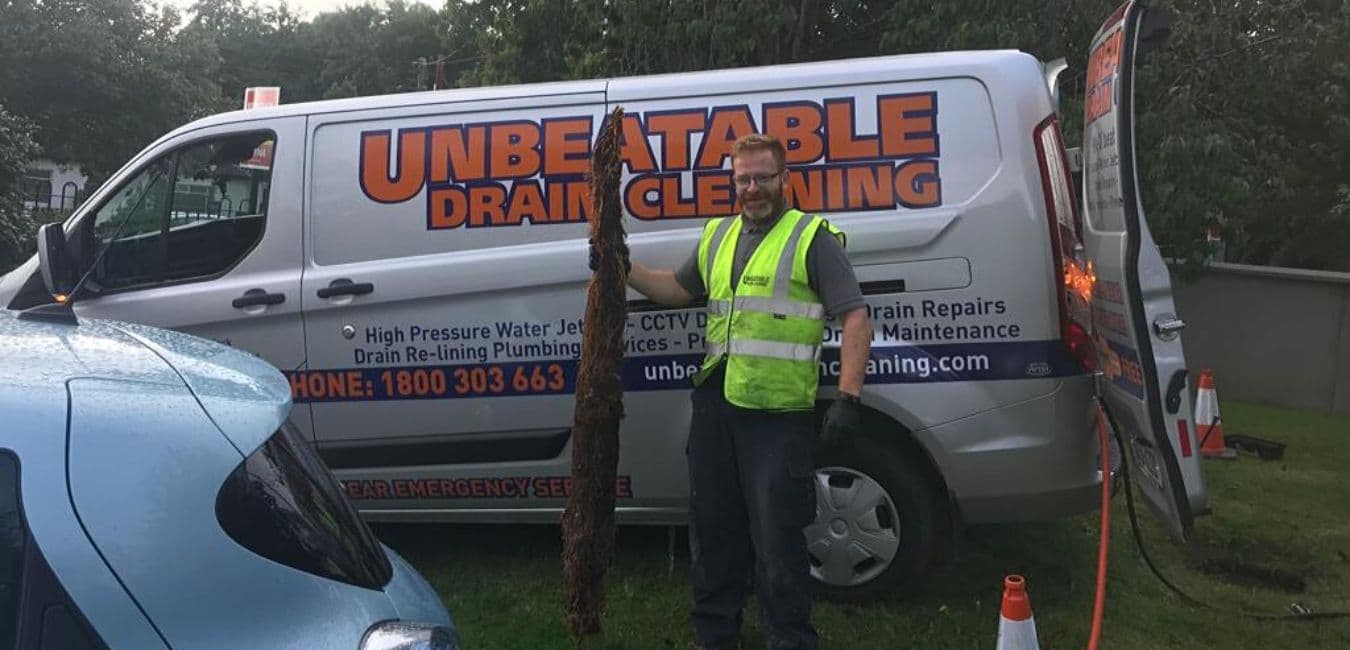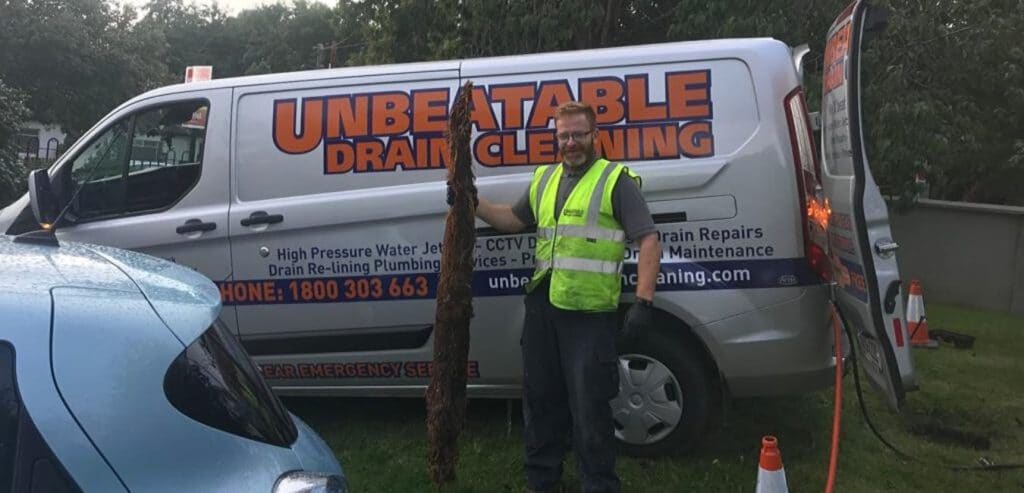 UNBLOCKING DRAINS FOR OVER 20+ YEARS
At Unbeatable Drain Cleaning, we know that a blocked drain is the moment when your annoying drain issues become an emergency. We guarantee a 2-hour response time within Dublin so you can have peace of mind. We utilise high-pressure water jets, drain rods and CCTV drain inspection cameras to locate and clear your blockage. 
Whether the problem occurs at home, in your business or in your rental property, we can help. Whether it's a blocked toilet, sink, shower, dishwasher or washing machine, we have the tools and expertise for the job. 
We're on-call 24 hours a day, 365 days a year to solve your blocked drain problems. We know that emergencies strike when you least expect it, so we're committed to being there for you. 
Our highly-skilled team can also advise you on what caused the blockage and what you can do to avoid it reoccurring. We want to provide you with the appropriate knowledge so you can make informed decisions on the maintenance of your drainage system. If you have ever had a drainage emergency, you know how much of a disruption it is and the importance of preventative maintenance. 
See our preventative drain services: Drain Cleaning, CCTV Drain Survey.
HOW CAN UNBEATABLE DRAIN CLEANING HELP ME?
Our professionals are available 24 hours a day, 365 days a year! Don't spend time and energy worrying about your drains, we can solve your drainage issues for as little as €60 +VAT. With our guaranteed response time of just 2 hours, your drainage worries will be a thing of the past. 
Whether it's your home or your business, we're on the other end of the phone ready to help! 
Take a look at our Google reviews from past and recurring happy customers!